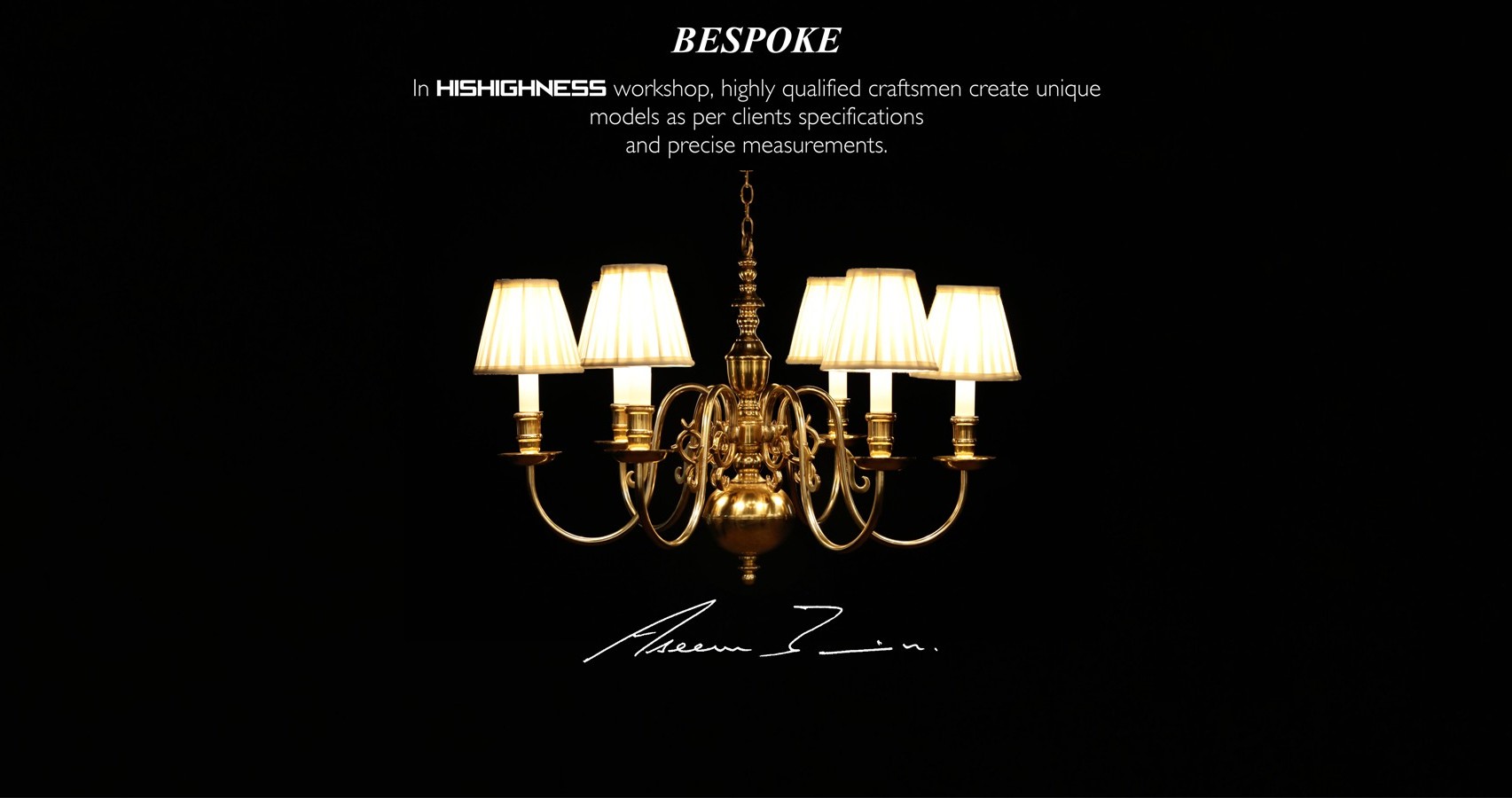 HISHIGHNESS excels in creating bespoke lighting instruments for its clients. The brand believes in traditional savoir – faire.
Bespoke means designing and manufacturing lighting instruments to conform perfectly both to the shape and aesthetic wishes of the client. This artisanal process is carried out in our workshop, where craftsmen portray their extraordinary skills to produce exquisite lighting masterpieces,
Under this service each lighting instrument is completely hand made from scratch as per clients wish. All the instruments made under this service by HISHIGHNESS are unique, and HISHIGHNESS believes in keeping the finalised design exclusive for the respective client, each and every detail provided by the client is scrutinised to its depth to make sure that a masterpiece is evolved.
Complete bespoke service is provided through our corporate office in Patiala.
For Appointment kindly Contact Us