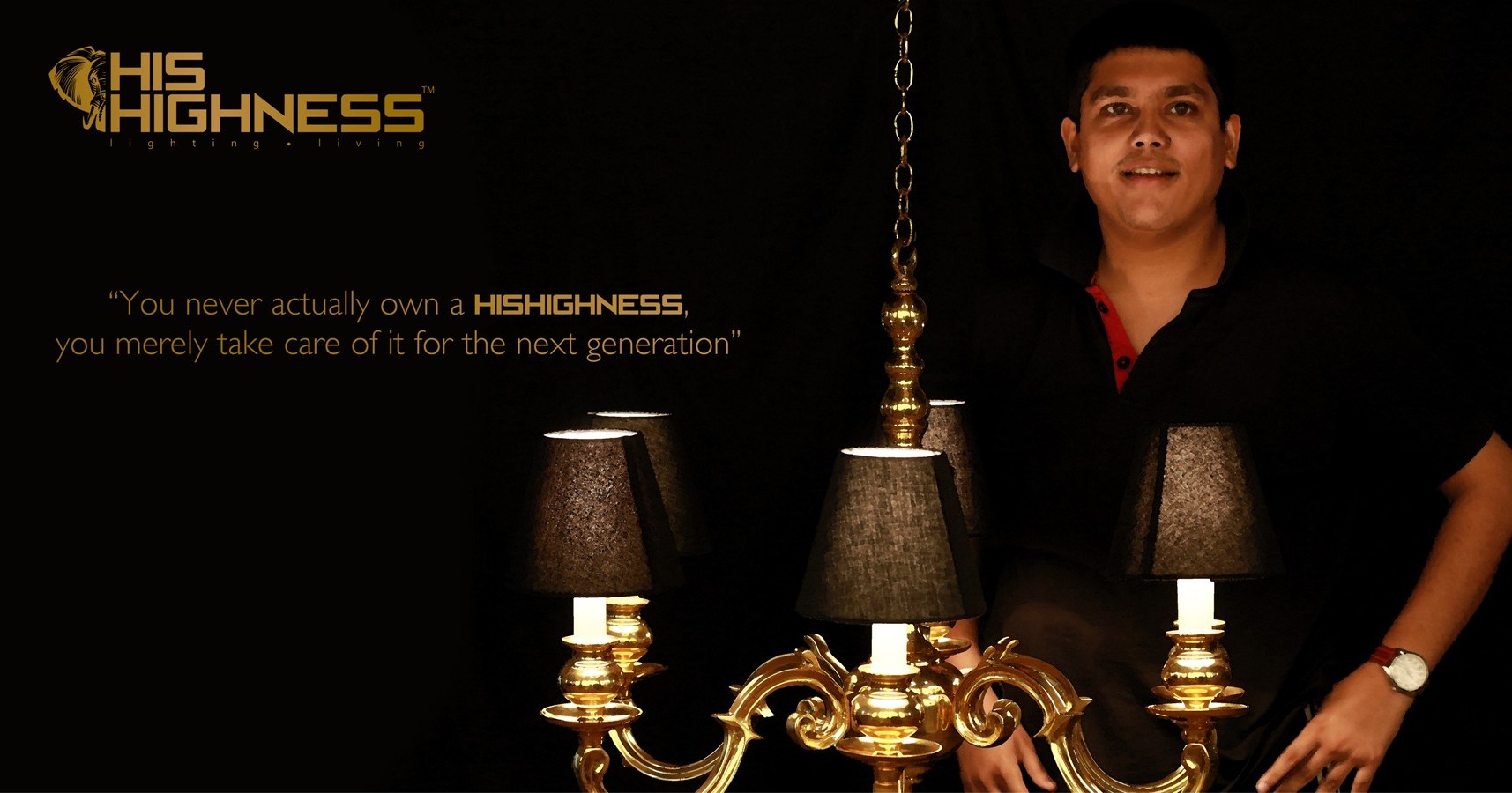 Known today for its exquisite collection of lighting instruments, Aseem Jain founded HISHIGHNESS with an aim to make finest handmade lighting masterpieces using traditional crafting techniques. An MBA from Symbiosis,Pune his belief before designing any collection is to make it timeless & immortal.
Aseem has launched three variants of his brand HISHIGHNESS differentiating on level of customisation involved in crafting the respective product. Very fond of history, he loves restoring age old antique chandeliers back to glory. His competitors are brands having genesis in countries of Eurozone, who boast of their craftsmanship & product quality.
HISHIGHNESS is gradually capturing foreign markets, where people aspire to possess goods having Indian origin as Indian craftsmanship is unmatched, Aseem recalls how he and his craftsmen worked three days back to back just to solve a design problem arising in a Chandelier designed by him for a castle in Ireland.
Belonging to a business family he gives all the credit to his father Mr. Annu Jain, who always stood by him and guided him at all the fronts with his utter experience and knowledge.