HISHIGHNESS offers a semi-bespoke service for the more discerning customers who wish to order a lighting instrument of their own unique specifications & style.
Each instrument is individually hand crafted to the customer's choice of shape, pattern, finish which can be selected from our extensive range of the same.
The process normally requires selecting a prototype within our stores to make sure the shape and form of the lighting instrument are as per the client taste and it enables you to see the options that are available to be customised in that particular model.
Below mentioned steps are followed in order to activate this service by HISHIGHNESS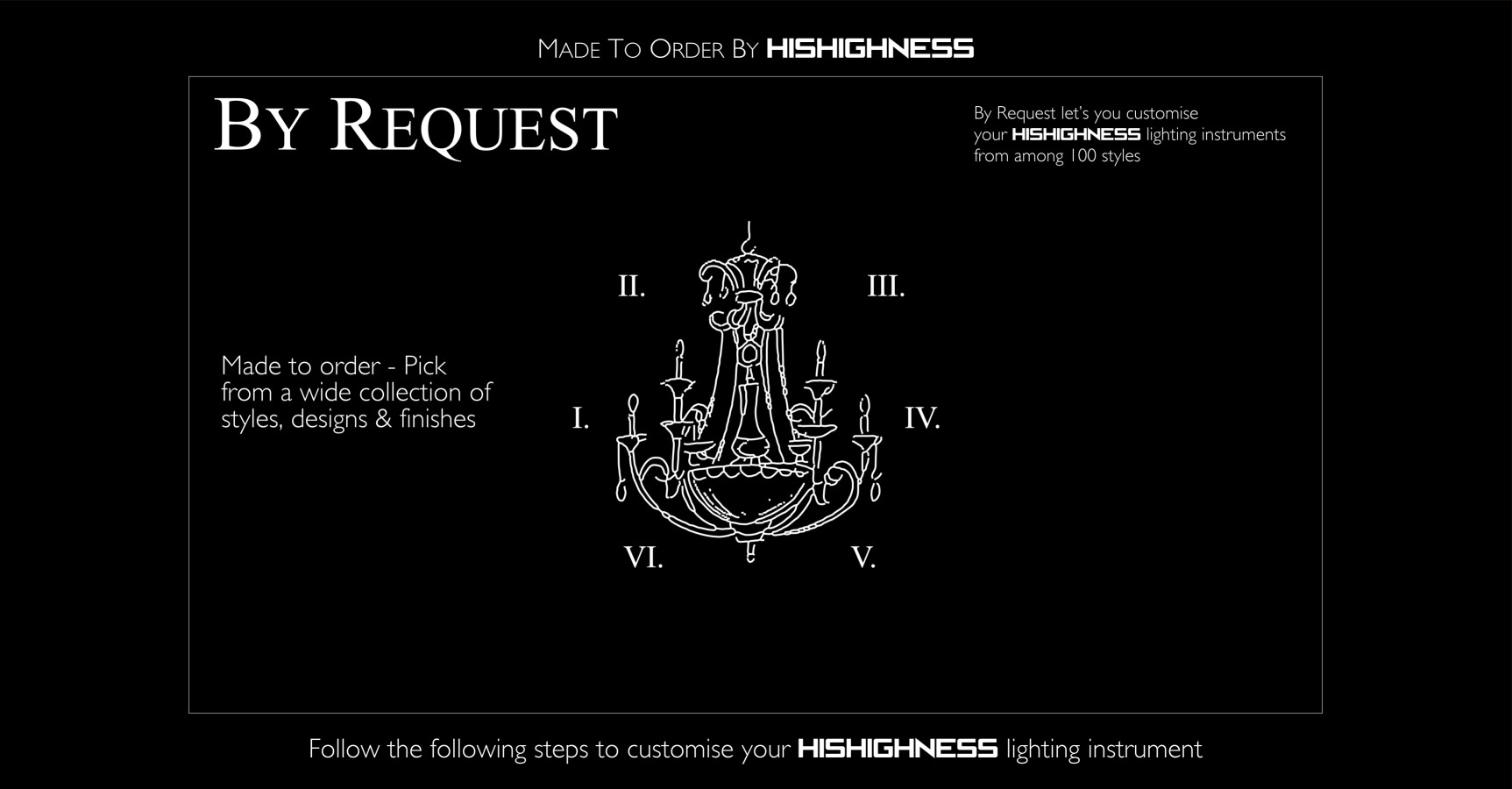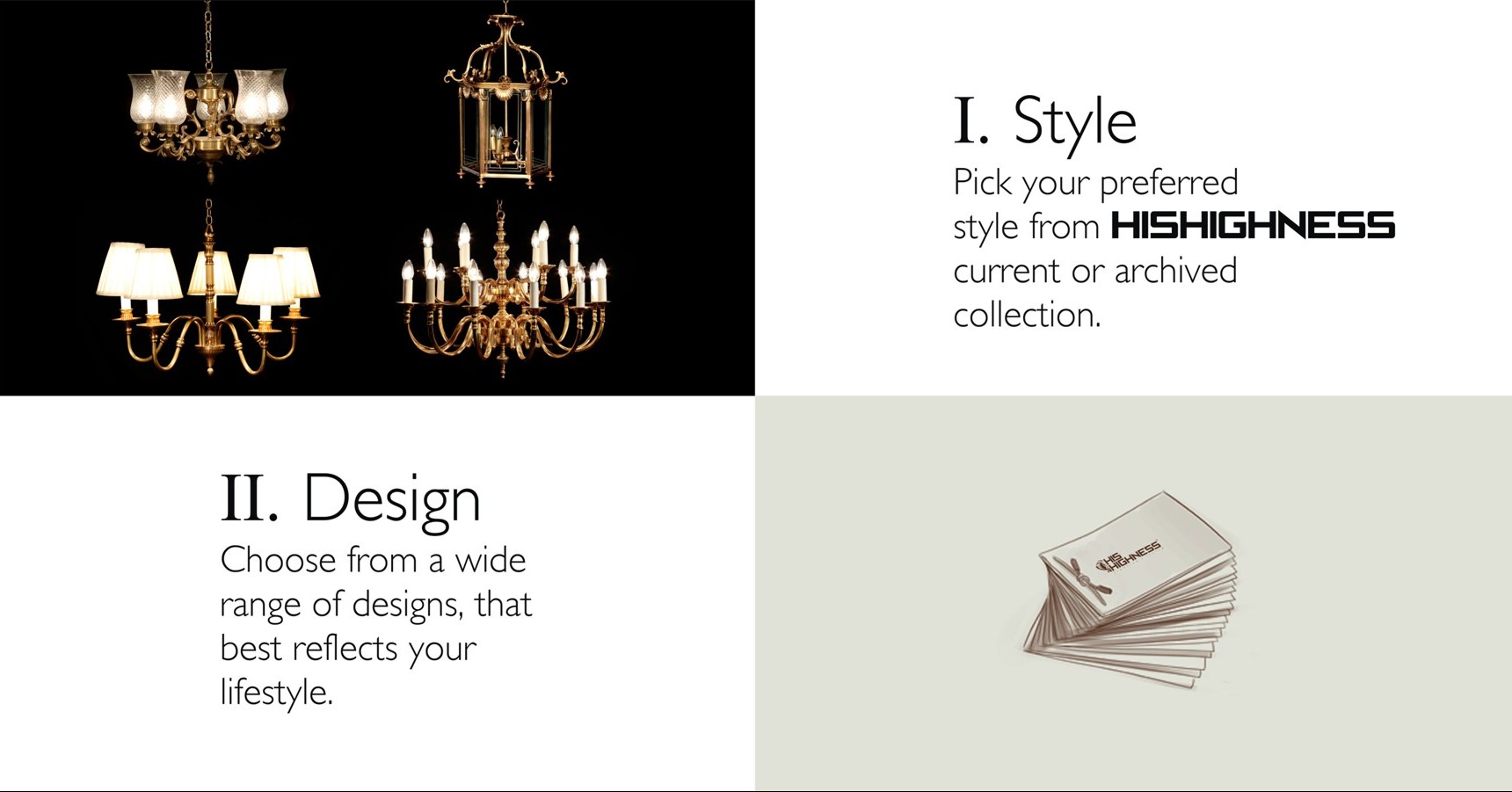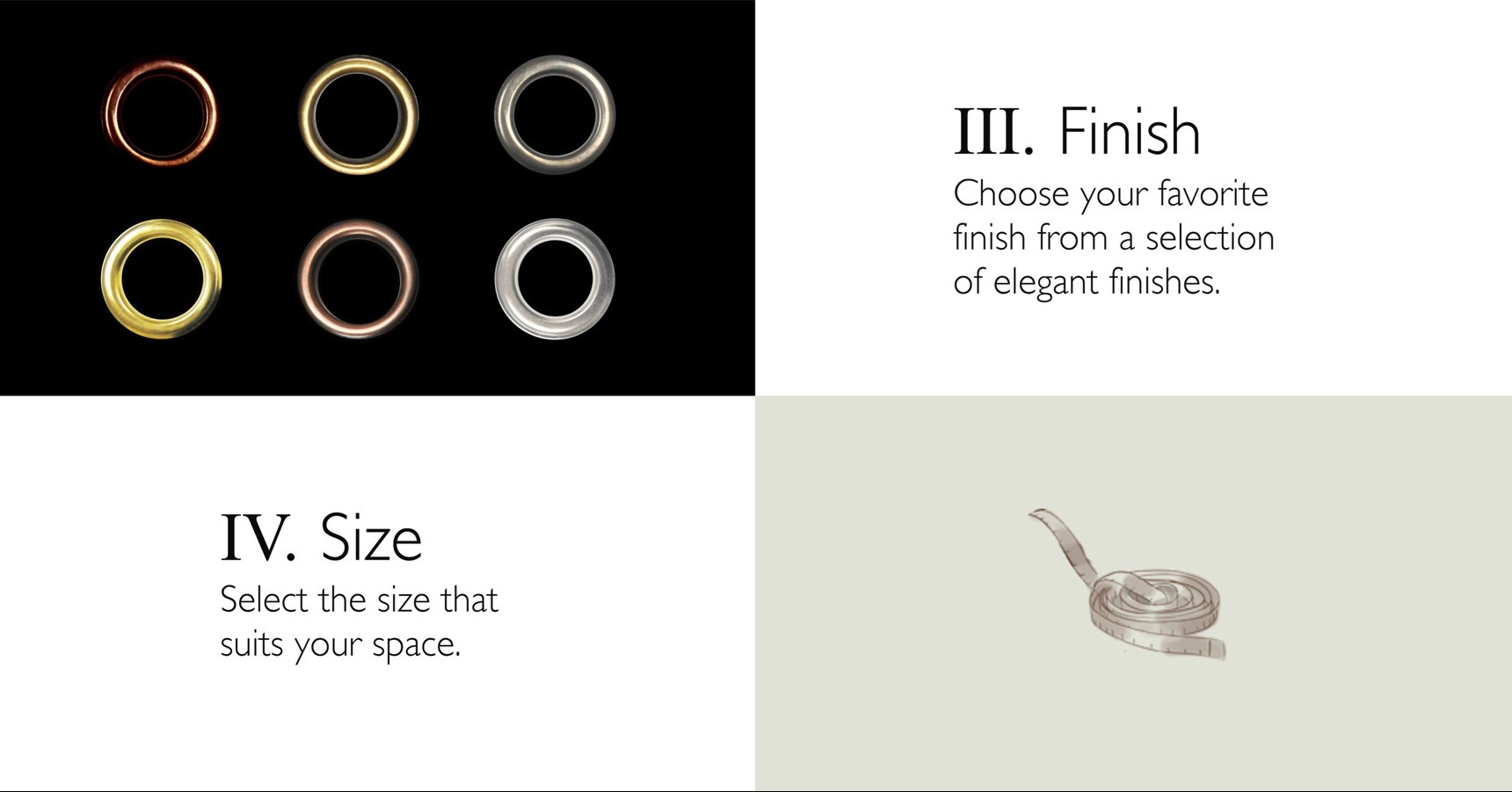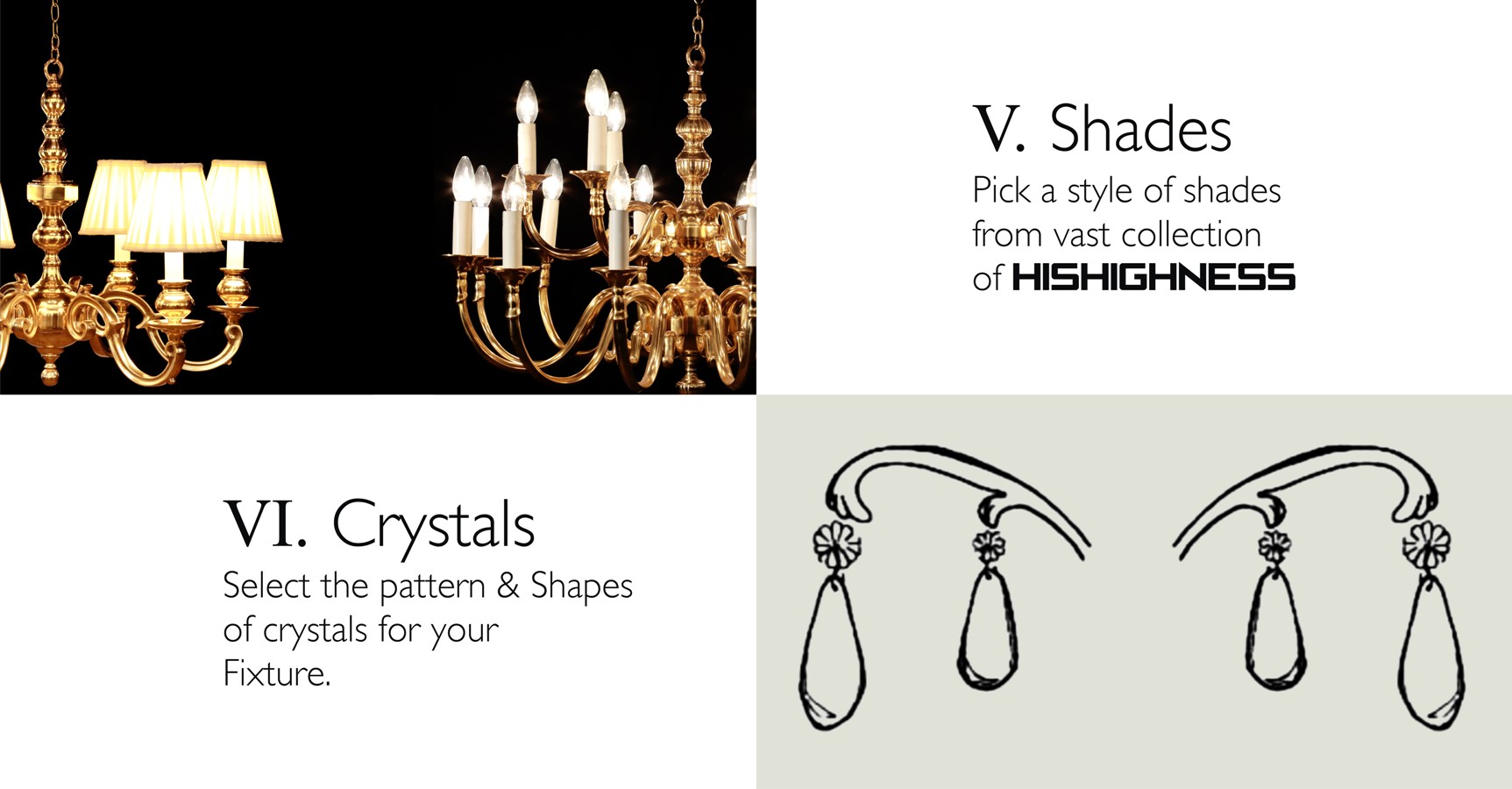 HISHIGHNESS by request service caters to your needs and desires from our current or archived collection, we customise various parameters of our ready to flaunt products to suit the specific needs of our clients. We tailor our products as per the client's taste & preference.
INTERESTED IN HISHIGHNESS MADE TO ORDER SERVICE?